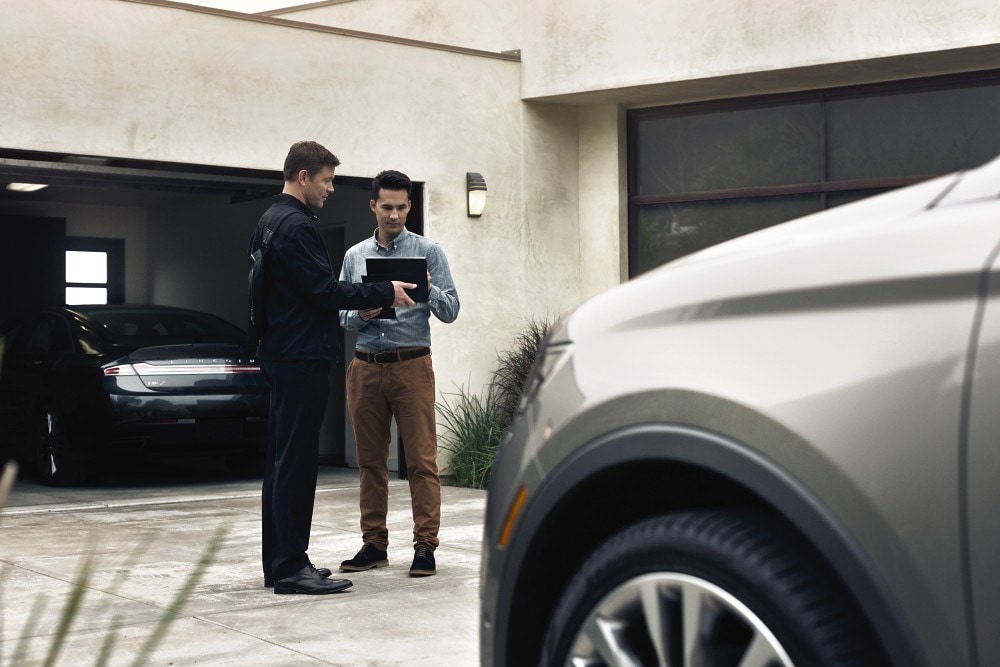 ​
Here at Bedford Lincoln our Service Center is fully staffed with professionals specifically trained to ensure your Lincoln is running the way it should be. From basic maintenance like tire rotations and oil changes to custom detailing and parts, we do it all. We know that when your vehicles start to make an unwanted sound, or a light comes on it can bring on stress in your busy life, but not to worry we have the tools to get you into our garage and back onto the road in no time.
Schedule Service
We want to ensure you can make a time to service your vehicle that fits within your schedule. You can easily schedule service online. All you have to do is fill out a short form with your vehicle's year, make, model, type of service you'll require an appointment and contact information. On this page you'll also see prices, so you can get an estimate of how much your servicing will cost.
If you are unsure of what your vehicle needs feel free to give us a call, shoot us an email or visit our dealership in person and we will take a look at what the problem is. We encourage you to service your vehicle a couple of times a year to make sure everything is running smoothly. The longer you wait to service your vehicle, the more damage can arise, which will ultimately cost you more. We want you to drive a safe vehicle that gives you confidence. When you service with Bedford Lincoln, we guarantee you'll get top-of-the-line service from experts who know the ins and outs of cars.
Don't hesitate to fix the problem, schedule an appointment and we will get you back on the road, behind the wheels of a car running like new!